Make Adoption Your Only Option
WHY ADOPT?
Thousands of pets are waiting for loving homes right here in the borderland. No matter what kind of breed, size, personality of pet that you're looking for, there's a pet waiting for you in an El Paso shelter or rescue. Backyard breeders are not only illegally selling animals, but they are also likely producing inhumane, cruel and neglectful environments for those animals, with the sole focus of making a profit.
When you choose to adopt a pet from a rescue or shelter, you save two lives—the pet you adopted, and the pet that organization can help after—PLUS, all pets adopted from a certified rescue or shelter have their spay/neuter, microchip and age-appropriate vaccinations included.
So choose to Make Adoption Your Only Option and Adopt EP!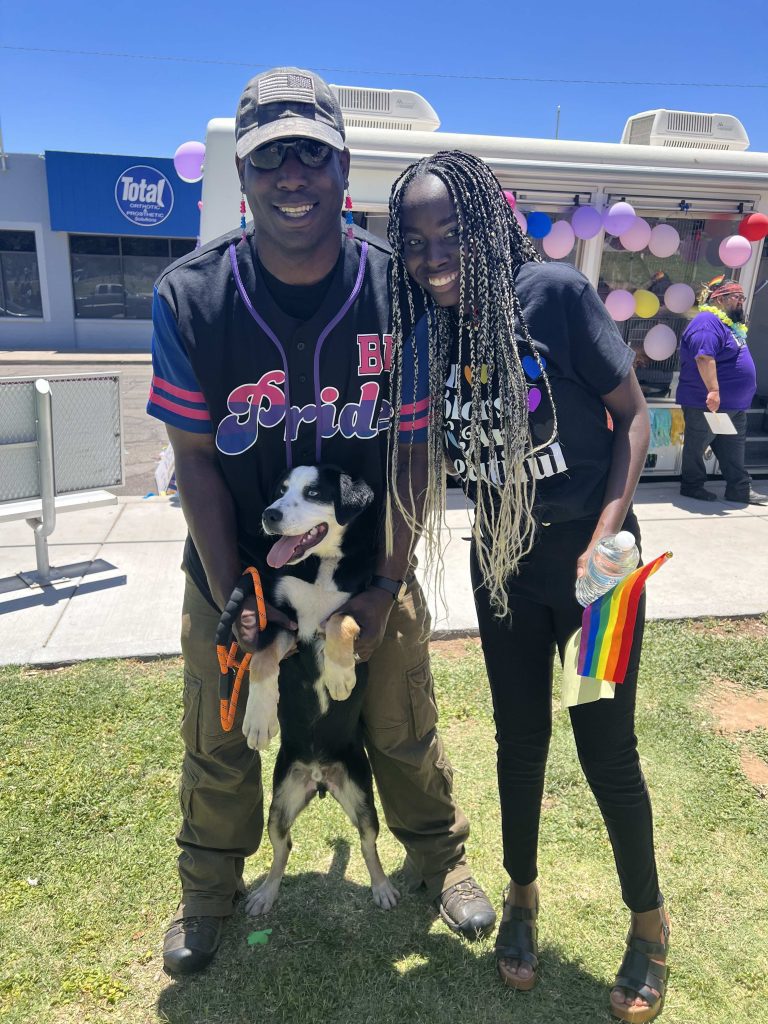 Humane Society of El Paso
Tails at the Times Adoption Center

Mission Valley Adoption Center

Cats At The Zoo Adoption Center
CHECK OUT A LOCAL RESCUE GROUP
LOOKING FOR YOUR PERFECT MATCH?
If you can't find your perfect pet at a local shelter, consider reaching out to a local rescue group! Many local rescue groups will focus on breed or size-specific animals. Here's a list of some of the local rescue groups with adoptable pets.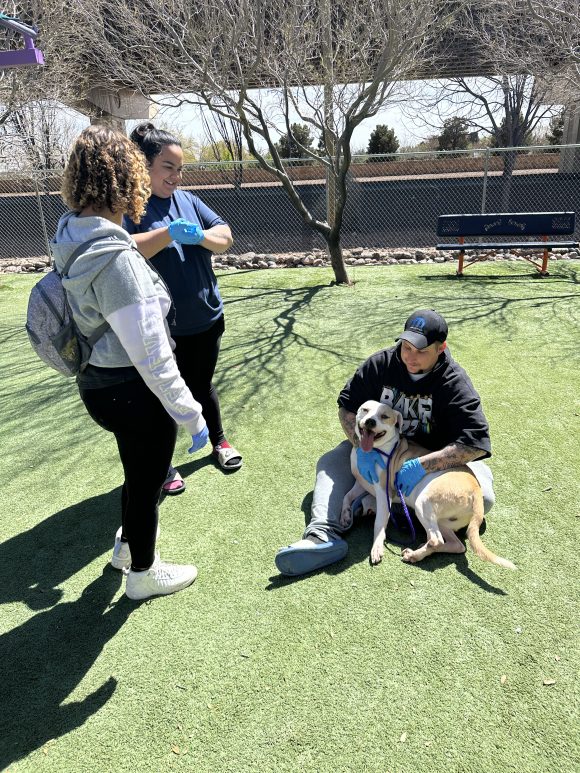 HOME TO HOME
El Paso Animal Services offers rehoming services through Home to Home, an online platform that allows residents to proactively rehome their pets when keeping them is no longer an option. Home to Home helps pets stay out of shelters by allowing them to go directly from an old home to a new one, preventing overcrowding and saving shelter resources for pets with no other options.
Keep an eye out for misleading posts from backyard breeders. Backyard breeders keep a small number of dogs that they repeatedly breed and masquerade as average pet owners "rehoming" puppies. They may use creative ways to get around limits on pet sales on Nextdoor or other sites. The poster looking to rehome their pet should be able to answer questions about the dog's behavior, medical history, preferences and be willing to send additional photos or videos.
PET STORE ADOPTIONS (NOT PET SALES)
Many pet stores, including PetSmart and Petco, partner with local shelters and rescues to have onsite adoption facilities and/or onsite adoption events. To ensure that you are adopting a pet from a reputable shelter or private rescue, look for or inquire about the name of the group adopting the pet you are interested (many stores work with multiple partners at a time). Then verify that they are registered as a 501(c)3 non-profit organization or municipal organization and review their ratings on websites like Charity Navigator, GuideStar and Charity Watch.
Pet sales of dogs and cats (sourced from puppy mills) have been outlawed in the City of El Paso as of 2011. If you suspect any illegal sales or breeding, please report by calling 311.
Have you adopted a pet from a shelter or rescue? We want to share your story! How has your rescue pet changed your life? What made you want to adopt?
What advice do you have for someone considering adopting? Submit your story so we can share how life is better with a rescue pet!
A PET, NOT A PRODUCT
Prior to 2016, roughly 20,000 animals were dying every year in El Paso because there simply was not enough homes. And while there have been numerous lifesaving programs implemented since then aimed at saving more animals, our region is still severely overpopulated.  That's why it's important for our community to remember that breeding is not only irresponsible, but also in most cases, illegal in the City of El Paso, and by supporting illegal backyard breeders and puppy mills, you're also contributing to the pet overpopulation in our region. Help make El Paso a no-kill community, and Make Adoption Your Only Option!
DID YOU KNOW?
There is no registered breeder in the City of El Paso. The only authorized breeders are those permitted to breed "qualified animals", registered purebreds that are bred or placed for exhibitions or competitions, or animals that will be trained as service animals, or for search and rescue or other use by government agencies–however, there are currently no registered authorized breeders as of 2023.
Anyone that intentionally, or unintentionally, breeds their female dog or cat must obtain an Animal Litter Permit within 14 days of the litter's birth. An Animal Litter Permit also requires that the female dog or cat cannot have more than one litter during any 12-month period.
Read more about local animal laws related to breeding and selling below: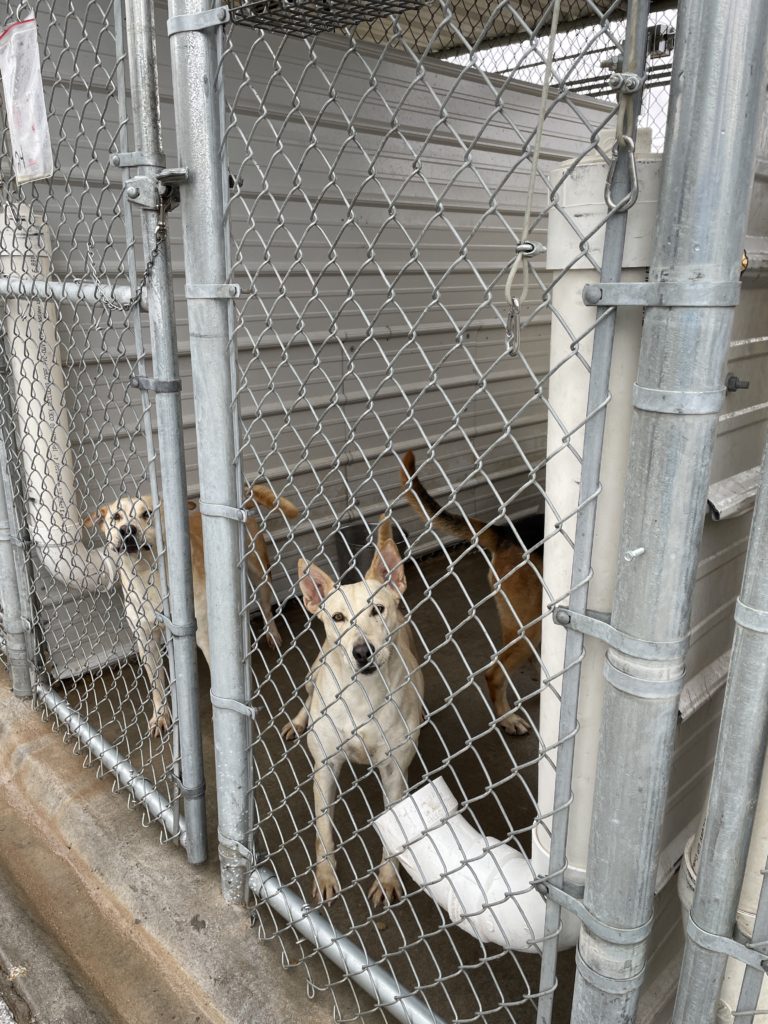 ENFORCEMENT
El Paso Animal Services – Animal Protection Team and the EPPD Animal Cruelty Investigations Unit has a zero-tolerance for illegal animal breeding and selling. If you're caught illegally breeding or selling, you can receive any of the following citations, which can result in an up to $2,000 fine and a Class C Misdemeanor for EACH violation. An individual can be cited for violating each of the animal laws referenced above, as well as additional ordinances including:
REPORTING ILLEGAL BREEDING
If you see a violation of these ordinances within the City of El Paso, or you suspect someone of illegally breeding or selling animals, please call 311 to file an official report. Investigating violations such as these can be difficult, so providing as much detail in your report can help Animal Protection Officers investigate thoroughly:
License plate

Address

Phone number

Photos or videos

Screenshots of advertisement

Seller's name

Type/breed of pet being sold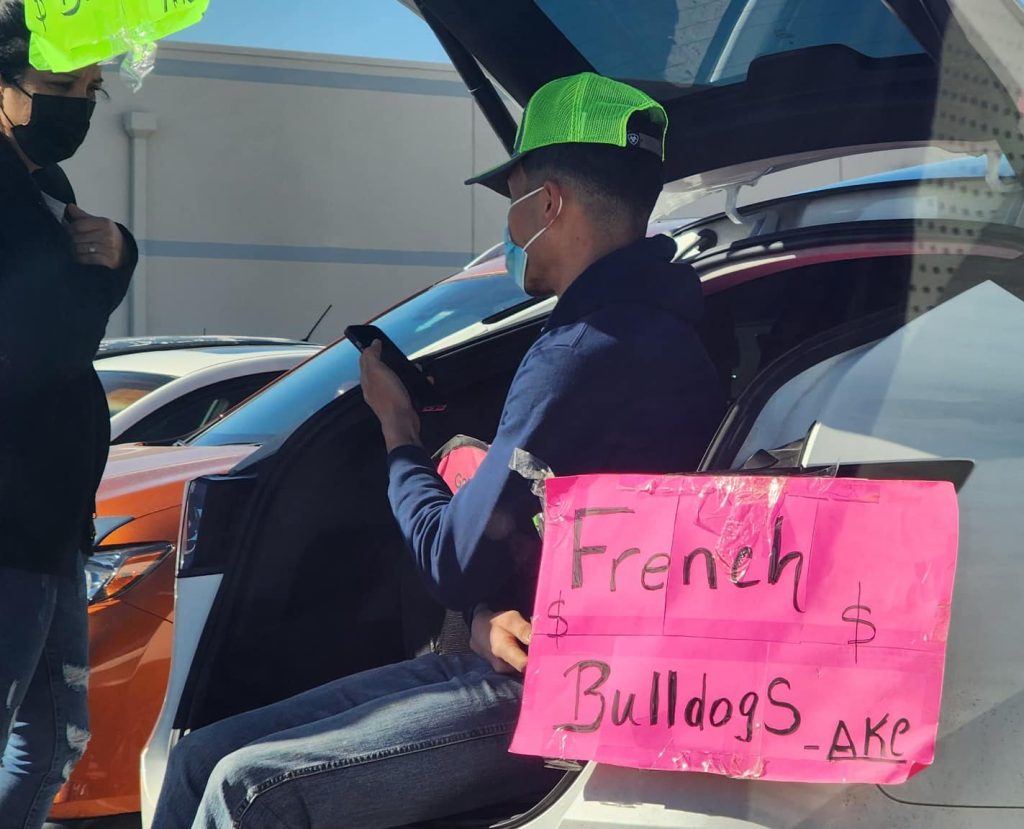 BUYER BEWARE
There is NO registered breeder in El Paso, so anyone you see selling puppies/kittens online or in the community are doing so illegally.
This is called 'Backyard Breeding,' and not only is it illegal, but it's also irresponsible. Backyard Breeders choose profit over animal welfare. Here are some other reasons why you should reconsider purchasing a pet from a backyard breeder or puppy mill:
Many backyard breeders separate puppies from their mom too early, which leads to serious behavior problems

Backyard breeders don't focus on the health of the pets, and many times puppies/kittens end up sick or with lifelong medical conditions

Oftentimes, backyard breeding leads to animal cruelty or neglect concerns, with animals being held in poor conditions

Adults are continuously bred forcibly until they can no longer produce, and then they are discarded

Backyard breeders and puppy mills contribute to the overpopulation in our region–thousands of pets are already in shelters and rescues right here in El Paso looking for homes

In 2014, about 18,000 dogs and cats were euthanized in El Paso due to the community's pet overpopulation, stemming from unplanned and uncontrolled breeding
HELP SAVE MORE LIVES!
If you can't adopt, there are more ways to help save lives! Consider making a gift to support lifesaving programs that help keep pets with their families, and care for homeless pets that enter the shelter. Every dollar makes a difference!