Lost Pet Resources
Have you lost a pet? We are here to help!
A lost pet can be a frightening experience for any pet parent. Immediate action is crucial, but where do you start? Follow the steps below for the best chance of a reunion.
First things first, please fill out a Lost Pet Report below. This report will be added to our database and our Pet Finder Map. You'll need to have your pet's microchip or rabies' tag number handy. Please also upload a photo of your pet along with your Lost Pet Report. We'll also provide other resources for you on this page to help you look for your pet. 
Lost Pet Reports automatically expire after 30 days. If your pet is still missing after that time, you can renew your Lost Pet Report by contacting us at EPASLostPets@elpasotexas.gov.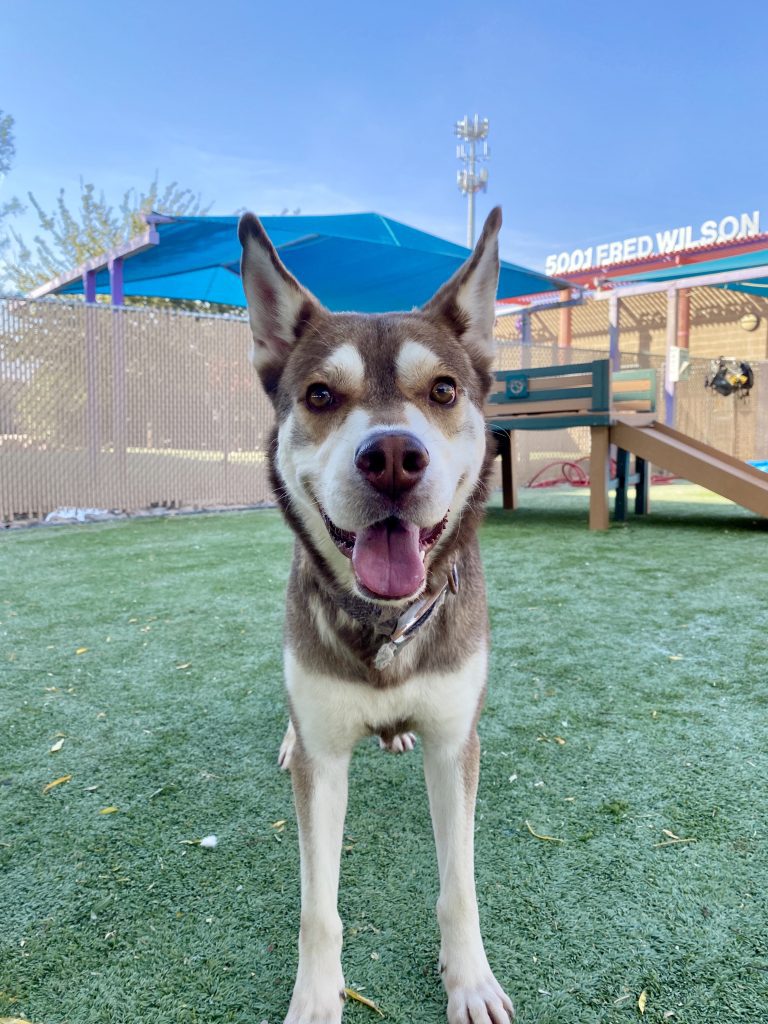 What to do immediately after your pet goes missing:
Walk the neighborhood: Take a walk around the immediate area and speak to any neighbors, postal service workers, landscapers, or anyone who may have seen your lost pet. You know your pet best, so look in areas that your pet may have been interested in or comfortable hiding in. Most pets are found close to home.
Share their scent: Put a couple of your pet's favorite items near the most common entry ways into your home. The front door and the door into your yard would be the best locations. You can include items like their favorite bed, blanket, toys, their litterbox (if cat) and any other items they use frequently. Their scents may help them find their way home.
Make sure your pet's microchip information is updated: If a finder takes your missing pet to be scanned for a microchip, you want to make sure that all the information is correct so that you will be contacted immediately. Here are some tips on how to update your pet's microchip:
Search for your lost dog or cat on Petco Love Lost: We have partnered with Petco Love Lost to easily help search the national lost and found database and create a searchable/shareable alert for your missing pet. Upload a picture of your pet or searching by location. Powered by facial recognition technology, Petco Love Lost helps match found animals to reported lost pets nationwide. Visit Petco Love Lost and search now!
If you haven't done so already, be sure to register your pet on Petco Love Lost to do things like create a Lost listing that can be shared and print out premade fliers. You can also receive fliers via text message or email.
Use the sharing features on Petco Love Lost to distribute your lost pet listing on other social media outlets like Facebook, Craigslist, and Nextdoor.
Continue to spread the word about your missing pet: Make sure any posters or fliers made are large and bright with only relevant information on it. Place in high traffic areas and in the vicinity of where your lost pet went missing.
Don't give up! Finding a lost pet can take time. Remember to regularly check websites that you have posted your lost pet on and make updates as needed. New lost and found pets are added regularly to Petco Love Lost and to your local shelters.
Looking for your pet at EPAS
Due to the high number of pets that enter the shelter daily, we recommend visiting the shelter and checking our website and Pet Finder Map regularly to see if your pet has been brought into our care and one of them could be your pet. 
All lost and found pets are placed on a STRAY HOLD for 3 days if the pet does not have owner identification (no collar/tags or microchip) and 6 days if the pet has owner identification (collar/tags and microchip). After this holding period, any stray pet can be put up for adoption, transfer, sent to rescue or foster, or in rare circumstances euthanized (due to extreme medical or behavior instances.)
As the owner, you are the best person to identify your pet. If you think you might have identified your pet on our website. please call us at (915) 212-8741 (Seven Days a Week, 11 am – 6 pm) or email EPASLostPets@elpasotexas.gov for further assistance. 
To reclaim your pet, you will be asked to provide proof of ownership such as veterinary records, microchip information, photos or videos. Please note that pets might be microchipped or named upon intake, so if you see a pet that looks like yours but is named differently or has an identification number, we still encourage you to contact us for more information. 
EL PASO ANIMAL SERVICES CENTER
LOST & FOUND PETS
View stray animals found and in the shelter's care on our website:
PET FINDER MAP
View Lost & Found Pet reports on our Pet Finder Map:
OTHER WAYS THAT MAY HELP YOU FIND YOUR PET
Check our Lost & Found Pets page
Check the Pet Finder Map
Register your pet on Petco Love Lost and file a Lost Pet report
Check on social media pages, Pawboost, Craigslist and the Nextdoor app

Call your pet's microchip company to make a Lost Pet alert—ensure your contact info is updated

Register your pet's microchip on FoundAnimals.org

Hang flyers in your neighborhood, at grooming salons, pet stores and veterinarian offices

Notify your veterinarian that you lost your pet

Notify area veterinarians and provide them with photos of your lost pet

Post flyers in your neighborhood

Check with other area animal shelters and rescues

Don't give up hope. Pets have been found months after getting lost!
HOW TO USE THE PET FINDER MAP
FACEBOOK LOST & FOUND GROUPS
LOST PET FLYER TEMPLATE
Download this lost pet flyer template to add a photo of your pet and your contact information. We recommend hanging flyers at grooming salons, veterinary offices, pet stores and around your neighborhood. 
IF YOU THINK YOUR PET WAS STOLEN
If you think there is a chance your dog is stolen, please contact the police to fill out a report. Reports are great to have on file in the chance that you find someone who has your dog. Make sure you have photos of your pet to help in proving ownership. If your pet is microchipped, this is the best proof of ownership you can have. Please contact the non-emergency police line if you find someone with your pet so they can assist in the situation.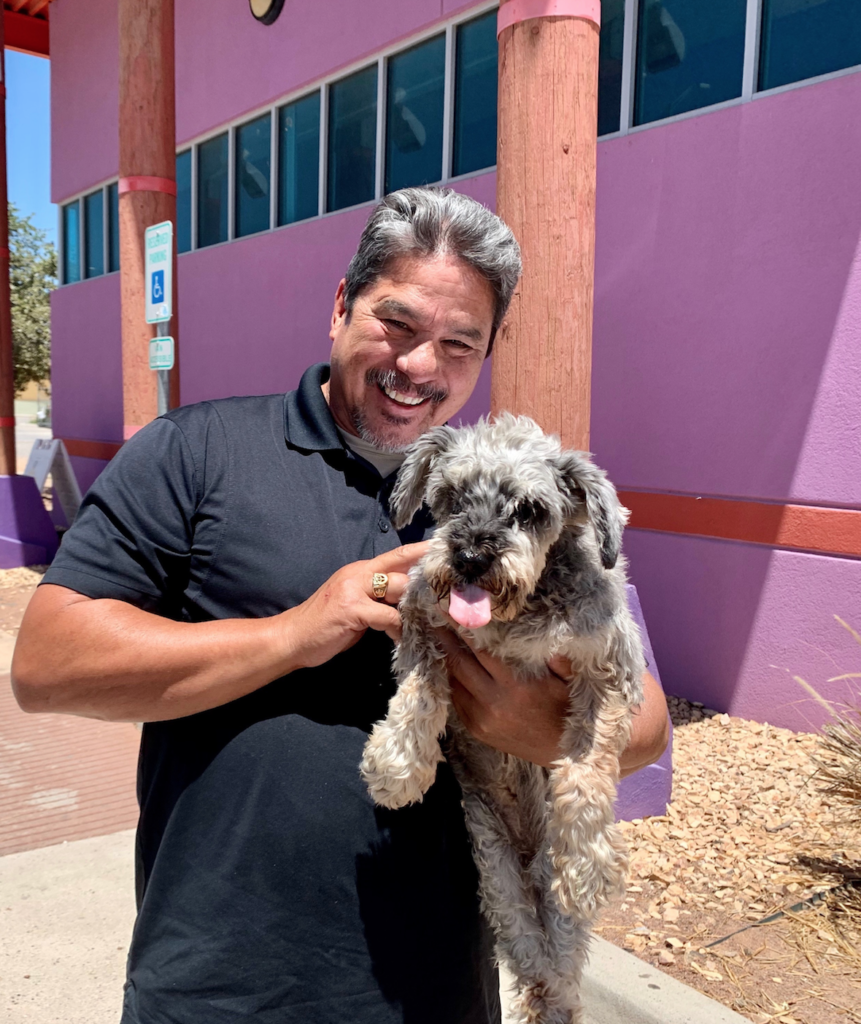 GET AN IDENTIFICATION TAG FOR YOUR PET
Identification tags are inexpensive and can be purchased at local pet stores. Include your contact number and address, and get a new one if this information ever changes. 
MICROCHIP YOUR PET
Microchipping is a more permanent form of identification for your pet. Microchips are as small as a grain of rice and are inserted quickly—they are not GPS systems or unsafe, but only include a serial number that can be entered into a secure database that holds your contact information. You can microchip your pet at any local veterinarian office or at any EPAS Pet Health & Wellness events. 
SPAY/NEUTER YOUR PET
Unaltered pets are more likely to run off because they are looking for a mate in heat. This can be prevented by spaying or neutering your pet. Our partners Mobile Pet Vet offer low-cost services. 
KEEP YOUR PETS INDOORS OR SAFELY CONFINED TO A FENCED-IN AREA
UPLOAD A PHOTO OF YOUR PET TO PETCO'S LOVE LOST DATABASE
By uploading your pet's photo onto the Petco Love Lost database, the facial recognition software can help your pet reunite with you faster if they ever go missing again.