$30 for dogs (2 months and older)
$5 for cats (2 months and older)
*Adoption fees may be subject to change for special promotions.

Fee includes:
Spay/neuter surgery*

Microchip with national registration via 24Hour PetWatch, and local registration via City of El Paso

Age-appropriate vaccinations*
*Fee includes first distemper/parvo booster (given to all cats and dogs on intake) and rabies vaccination (if of age) with City license registration. For any dog/cat between 2 months and 1 year of age, two additional distemper/parvo boosters will be required. Removal of spay/neuter sutures may be required depending on animal age/gender.
OTHER INFORMATION
Adoptions may be cancelled if the animal is reclaimed by its rightful owner prior to final release to new adopter.
All adoptions are on a first-come, first-served basis and must be made in person. Follow-up veterinary care for new pets is the sole responsibility of the adopter, and we encourage new adopters to establish a relationship with a veterinarian within 7 days of the adoption. To find a veterinarian in your area, visit epvma.org.
The Animal Services Shelter often has other animals available for adoption, including rabbits, birds, snakes, hamsters, guinea pigs, ferrets and more. Please call our office for those specific fees, (915) 212-PAWS.
WHAT SHOULD I KNOW BEFORE ADOPTING?
As a high-intake  shelter, most of the pets that come to us are strays, meaning we have limited background history on the pet, such as health, behavioral or living history. Because of this, it is always a possibility with adopting, that your pet may have contracted an illness before arriving at our center, and has not begun to show symptoms. Many animal diseases do not show symptoms until weeks or sometimes months after they have been contracted. This is why we always encourage new adoptive parents to ensure their current pets are up-to-date on core vaccines and follow up with a veterinarian within 7 days of adopting.
ADOPTION RETURNS
It's important to remember that when you're bringing a new pet into your home, it may take some time for your new furry family member to adjust to their new life. Don't be surprised if you find your new pet hiding, sleeping a lot, or even acting super energetic the first few days at home. They are learning their new environment and getting to know you just as you are to them. A rule of thumb is to give new pets 3 months to completely acclimate to their new environment. Don't forget, all adoptions include a 7 day free trial with our training partner, GoodPup to help ease that transition!
That being said, we do understand that sometimes it's just not the right fit. Adoption returns are welcome within 7 days of the adoption, and we will be happy to help you find a better fit for your family. Any adoption return must be made at the main shelter location at 5001 Fred Wilson, regardless of the location it was adopted (ie. offsite event, Cats At The Zoo, Mission Valley Adoption Center, etc.) Any adoption return after seven days will be considered an owner surrender, which may result in fees. 
UPDATING YOUR PET'S MICROCHIP
If you ever move or change your contact information, be sure to update your pet's microchip information! For tips on how to update or register your pet's microchip, click here.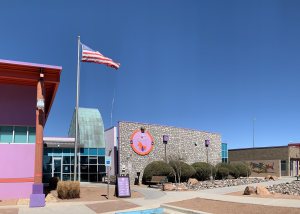 EL PASO ANIMAL SERVICES
5001 Fred Wilson Ave. El Paso, TX 79906
(Right across from Ft. Bliss Cemetery) 
Open seven days a week: 
11:00 am to 6:00 pm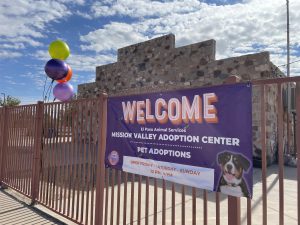 MISSION VALLEY ADOPTION CENTER
9068 Socorro Rd., El Paso, TX 79907
(Right across from Speaking Rock) 
Open seven days a week
12:00 pm to 5:00 pm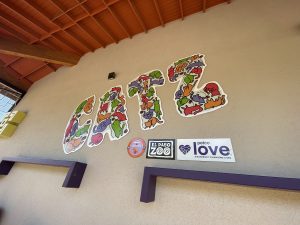 CATS AT THE ZOO-PET ENCOUNTER & ADOPTION CENTER
4001 Paisano, El Paso, TX 79905
El Paso Zoo and Botanical Gardens
Friday – Sunday
9:00 am to 5:00 pm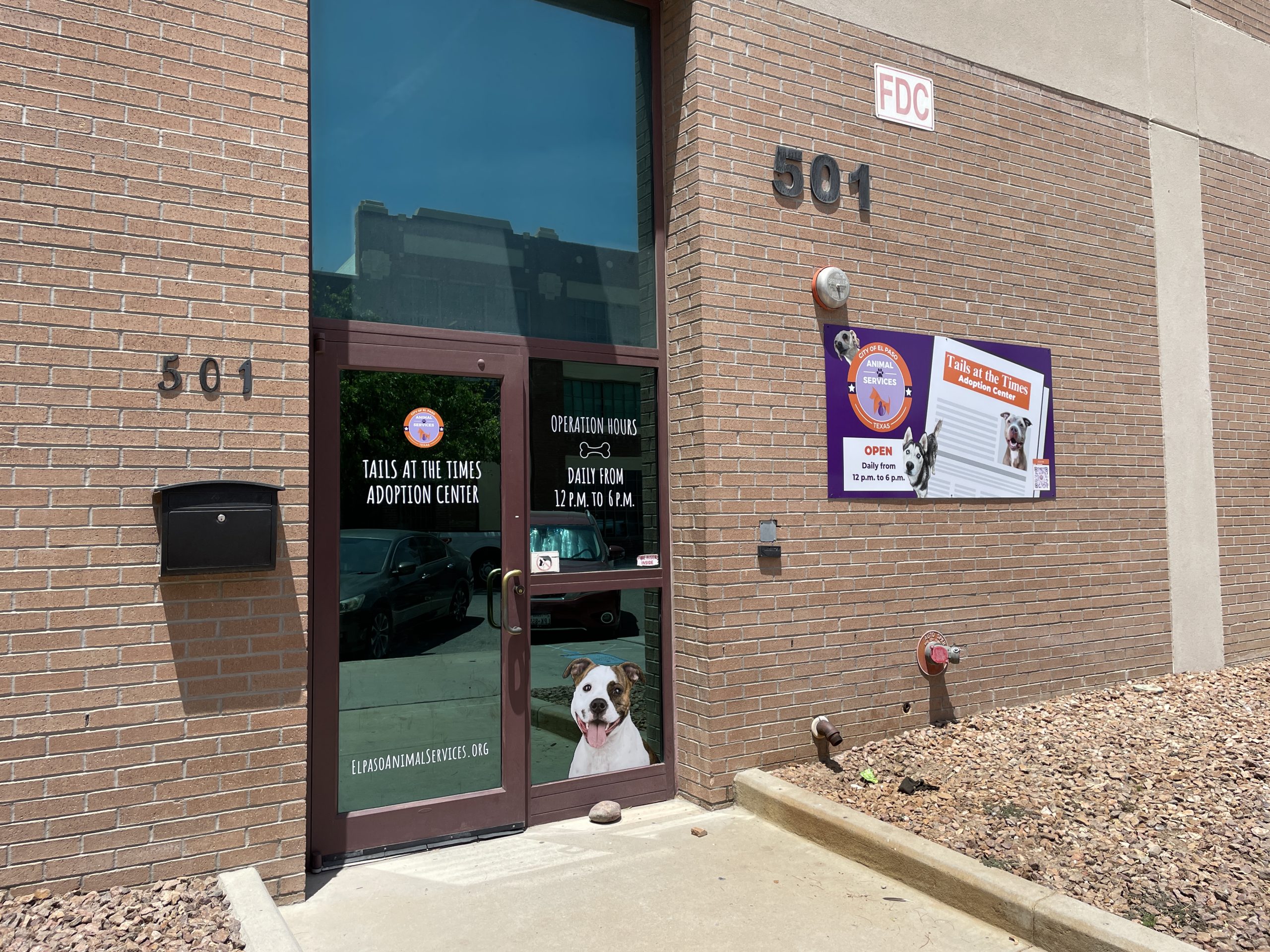 TAILS AT THE TIMES ADOPTION CENTER
501 E. Mills, El Paso, TX 79901
Open seven days a week
12:00 pm to 6:00 pm