Want to make a difference in a pet's life? Join our lifesaving team!
If you love people AND pets, and you want to help save lives in the borderland region, we want you to join our team! El Paso Animal Services is making great strides in lifesaving and we need amazing people to join our team. 

Other EPAS job opportunities are also posted online here.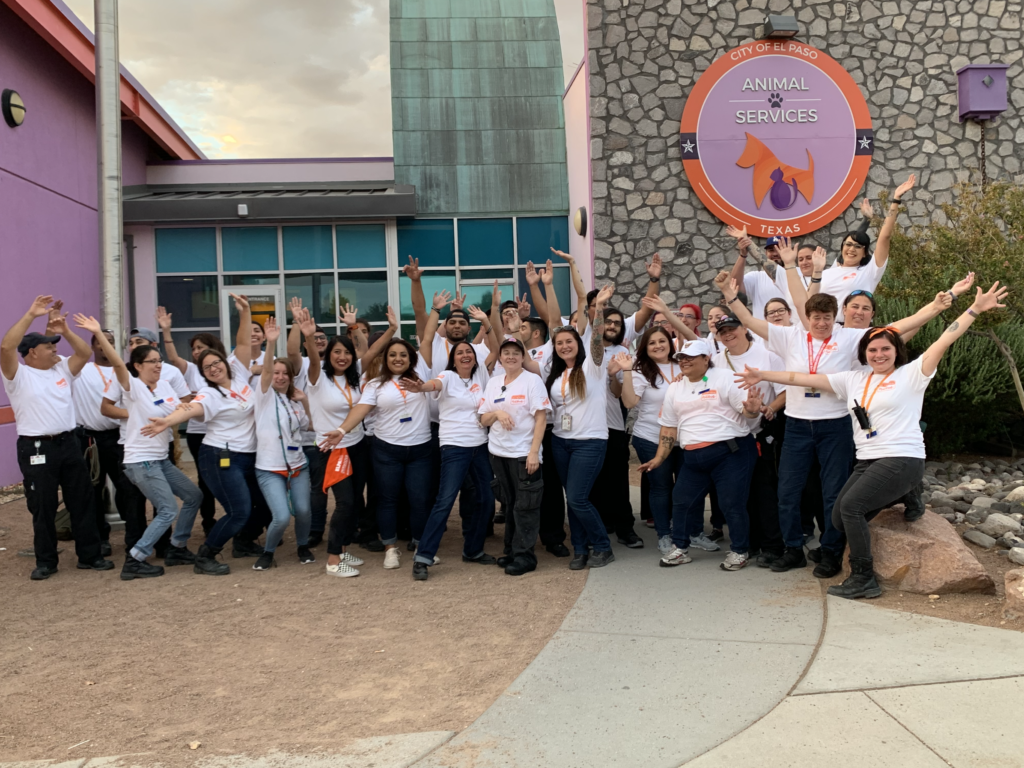 BENEFITS
The City of El Paso provides an expansive benefits package, to include life and health insurance, EAP, paid vacation and holidays, pension, retirement and more. To view more information on available benefits, visit the City of El Paso's Human Resources page. 
INTERNSHIP / APPRENTICESHIP OPPORTUNITIES
Interested in gaining work experience in animal welfare working for one of the largest animal shelters in the country? We also offer volunteer internship/apprenticeship opportunities for students and new professionals in various areas. To get started, email us at EPASvolunteer@elpasotexas.gov. 
Graphic Design Volunteer Intern

Marketing Volunteer Intern

Fundraising & Development Volunteer Intern

Event Coordination Volunteer Intern

and More!