Spaying or neutering your pet not only has life-long health benefits, but also helps reduce the pet overpopulation in our region, which is a very real challenge to lifesaving. Some other benefits of spaying or neutering your pet include:
Potential reduction in behavioral problems such as spraying/marking or roaming.

Helps prevent certain cancers, tumors and medical concerns.

Can increase your pet's lifespan up to 3-5 years.
Spay and neuter is a core component of making El Paso a no-kill community. Here are some low-cost services that are available to make spay and neuter accessible to every pet owner.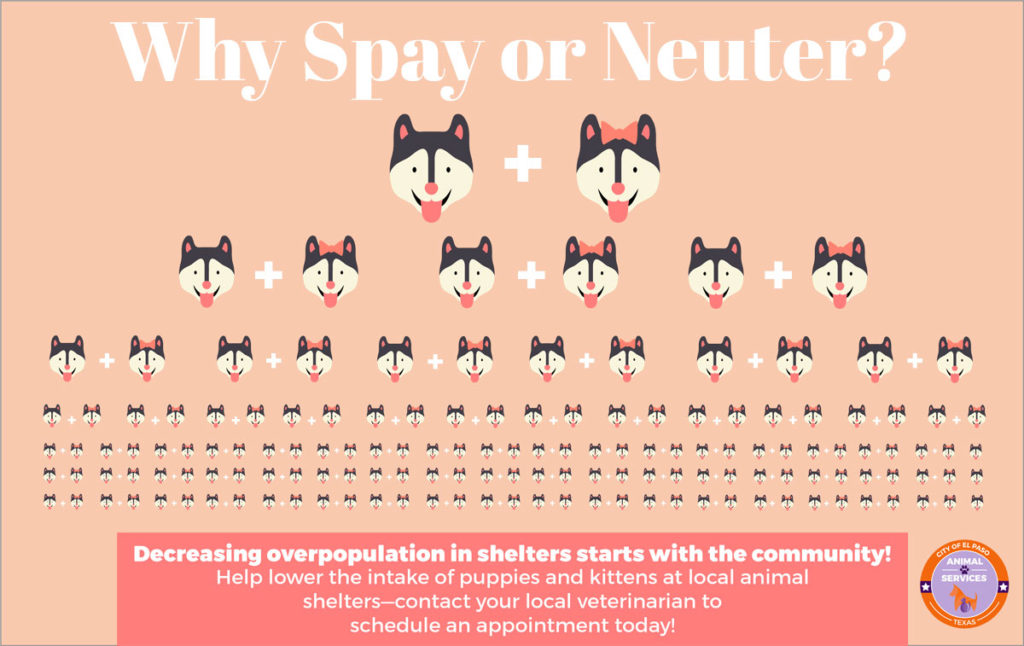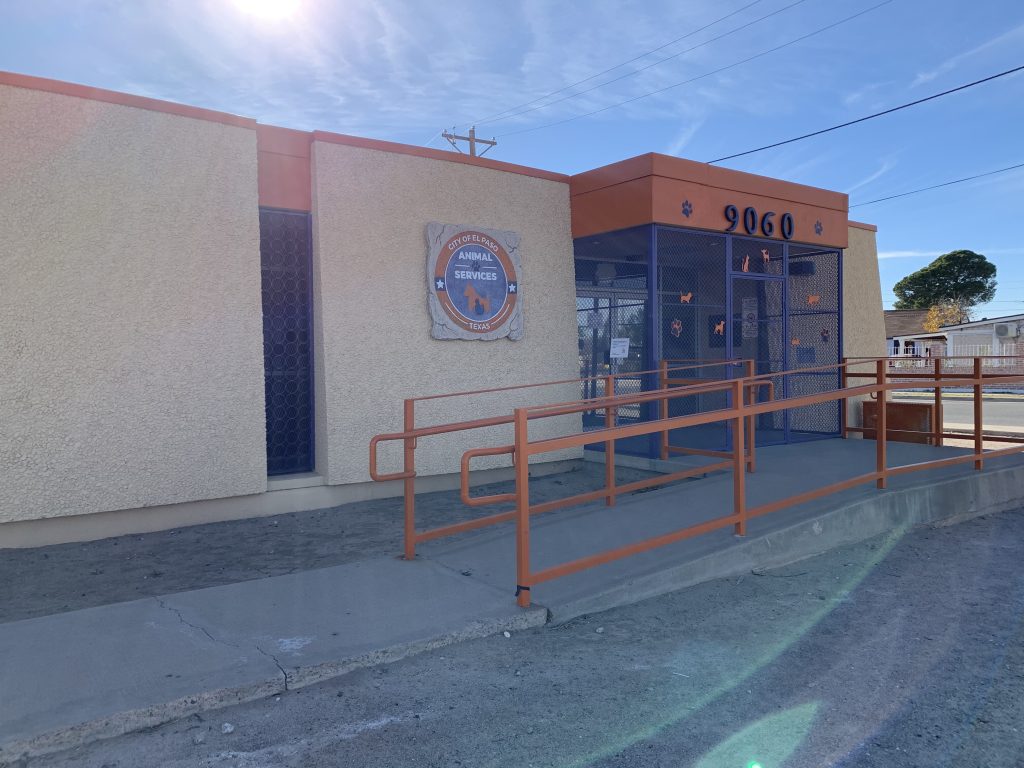 EPAS – SOCORRO PET WELLNESS CLINIC
CURRENTLY ONLY ACCEPTING APPOINTMENTS FOR DOGS
$50 Flat Fee for Spays or Neuters (may be subject to credit card processing fees)

Your dog must be 3 months old and weigh 2 pounds or more for spay/neuter surgery.

Included with the surgery: Rabies vaccine (dogs 3 months and older), DHPP vaccine, Microchip (unless already chipped), City License, and post-surgery pain medication.

Surgeries provided by the EPAS Socorro Pet Wellness Clinic are limited to individuals that live within El Paso city limits. A photo ID will be required to submit an appointment request.  
FERAL CAT RESOURCES
There are multiple organizations locally offering low-cost or free spay/neuter services for feral cats in our community. 
*Please note that some of these organizations are strictly volunteer run, and may take time responding to emails or calls, and may have limited services available as they operate on donations and grants.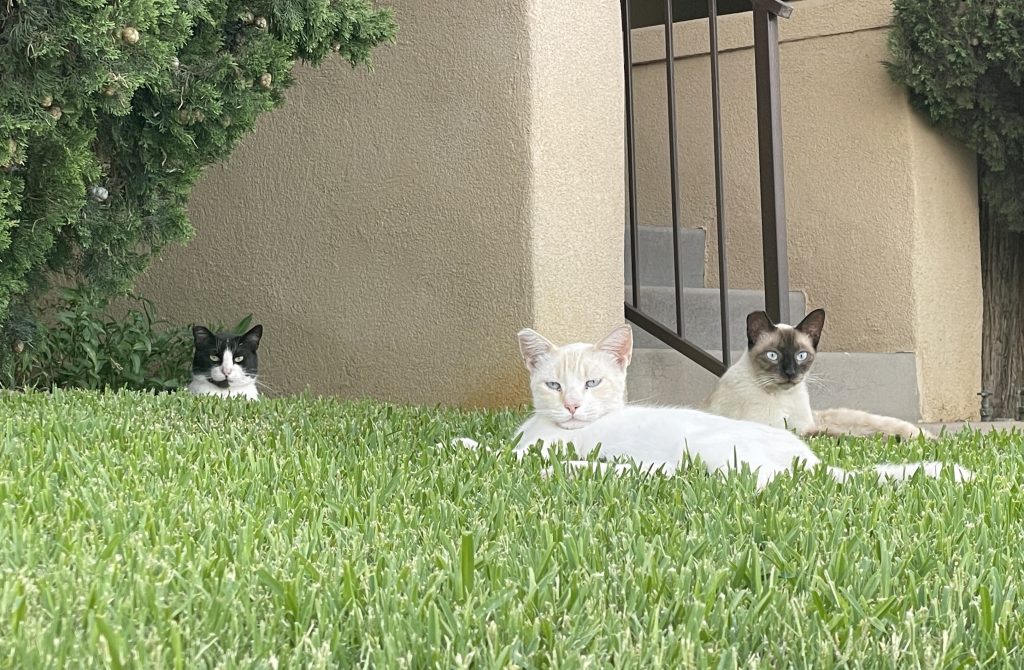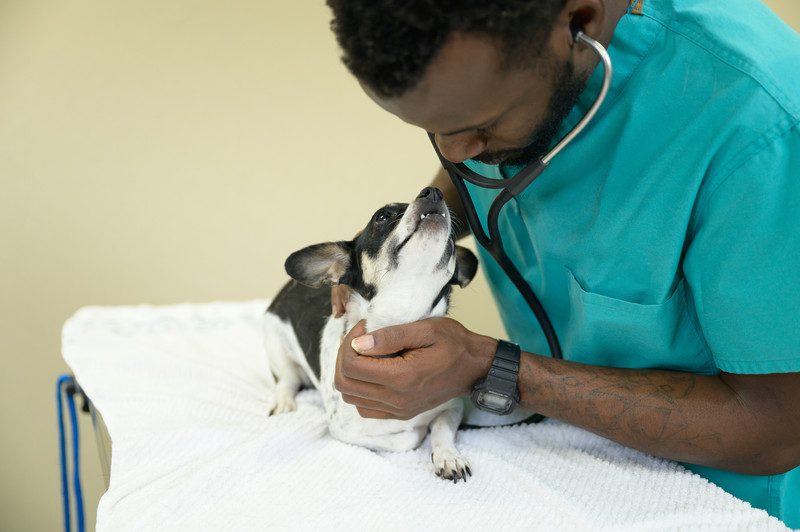 OTHER LOW-COST SERVICES
There are other local veterinary clinics that offer low-cost services in El Paso. Visit their websites for more information on available services.
SOCORRO PET WELLNESS CLINIC
9060 Socorro Rd., El Paso, TX 79907
The EPAS Socorro Pet Wellness Clinic is a public resource to offer low-cost spay/neuter, vaccination and microchipping services to the City of El Paso residents. This clinic is made possible thanks to limited grant funding provided by PetSmart Charities, Petco Love and donations made to Friends of El Paso Animal Services. Please help us continue to offer these vital resources for our community and consider making a gift to Friends of El Paso Animal Services.