KITNAPPING IS ON THE RISE
Last year, many residents brought kittens to the shelter thinking they were in danger because momma was not present. Unaware of how mother cats care for the kittens from a distance, residents often unexpectedly "kitnap" these babies, separating them from their mother who is their main source of health.
How You Can Help!
Help save these kittens lives and check this chart before picking up any found kittens! Kittens from birth to eight weeks do best when raised by their mothers. It's often hard to find a foster home to care for bottle-fed babies. If you find a litter of healthy, young kittens in a safe place, such as a yard, the best thing you can do is to leave them alone. If they're healthy, it means mom is nearby and will soon return to care for them.
For kittens eight weeks to adult, you can bring it into the center where it will be spayed/neutered, vaccinated, and either placed for adoption or returned to the community through our Community Cat Program. If it's an unfriendly cat, please contact our Community Cat Coordinator for information and resources.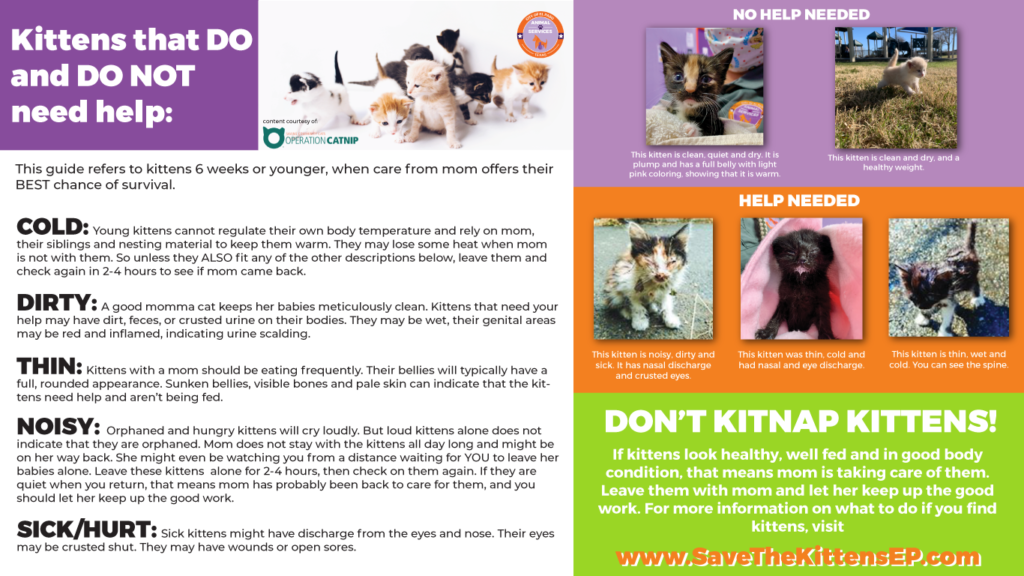 Why is it important to leave kittens alone? Kittens need their mom, because moms know best! It may seem like mom abandoned her kittens, but really, momma cats care for their kittens from afar, and they check on their kittens periodically. While your first instinct may be to pick them up and bring them to the shelter, this is actually putting the kittens in more danger. Kittens need their mom's milk to build a healthy immune system, and kittens brought to the shelter without mom are more likely to die due to failure to thrive and weak immune systems.
Only pick up a litter of kittens if they are cold to the touch, or if you've checked back and noticed mom hasn't been back for 12 hours. If this does happen, continue on to find more information on fostering and how to help care for orphaned kittens.
If you come across a litter of kittens and you're not sure if mom has been back to check on them, sprinkle and smooth out a ring of flour around where the kittens are laying, and check back every 2-3 hours for pawprints. If you find pawprints, that means mom's been back to check on them! 
Note: DO NOT use anything other than flour, such as baking soda, baby powder, baking powder and etc.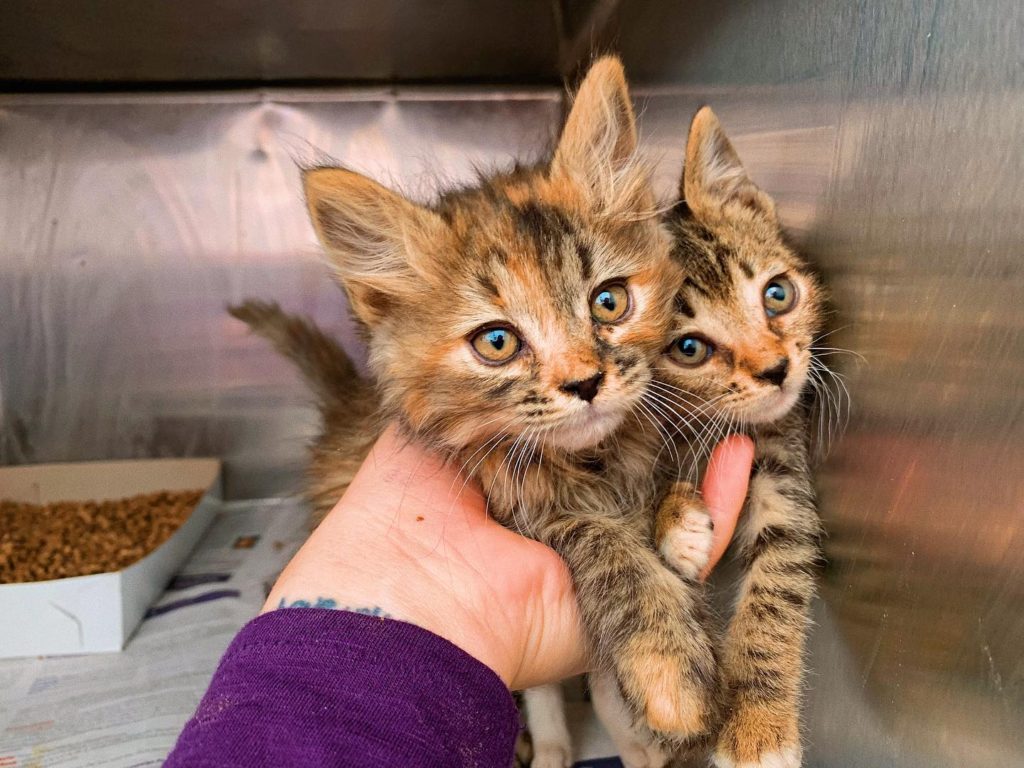 While it is rare, sometimes kittens are abandoned by their mothers, and that's when we need your help. 
The shelter is no place for a kitten, as they are very vulnerable and susceptible to failing to thrive. As a neonatal foster, you will help us when we have tiny little kittens come into the shelter. This program focuses on giving kittens, usually 8 weeks old or younger, a chance at survival they wouldn't normally have here at the shelter—and those without a mom, a foster is the next best thing. Fostering neonates can seem overwhelming, but we are here to offer you resources and information that will guide you through the process to help you become a neonatal expert. Fostering is completely free, and we provide all the food, supplies and medical care you'd need to help you care for these kittens. 
If you come across kittens that are truly orphaned, it's important to keep them warm and fed until you're able to get additional resources. 
Cat & Kitten Foster Care Guide →
Join our Foster Facebook Group →
Neonatal Foster Video Orientation →
Syringe Feeding Kittens →
Fading Kitten Syndrom →
Fading Kitten Protocol →
Kitten Lady How-To Videos →

Want to become a lifesaving foster? Visit us in person to get started! Click here more information on our Foster program.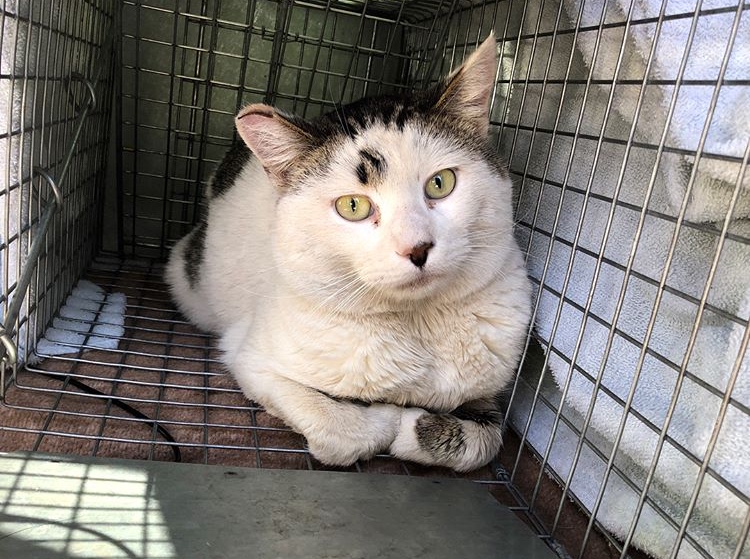 The best way to combat finding kitten litters in your neighborhood is by spaying or neutering the cats in your community! There are numerous free resources available to help alter and vaccinate community cats. Find more information on how you can get involved with our Community Cat Program, Sun City Cats or El Paso TNR below. 
Despite all efforts, sometimes kittens still come into our care without their mothers. This is when we rely on our lifesaving team of foster caregivers! Growing kittens require a lot of care and resources, so we are always in need of supplies for our expected orphans. If you're unable to foster or you'd like to help these little babies, please consider donating to our lifesaving foster team!
You can either make a monetary donation by clicking the DONATE button at the top of the page,, or you can donate from the comfort of your home through our Amazon Wishlist, and items will be delivered to our doors. 
El Paso Animal Services-Community Cat Program
El Paso Animal Services offers a free Community Cat Program, where stray and feral/semi feral cats can be brought in, spayed or neutered and vaccinated before being returned to their community.
The Community Cat Program as a humane and non-lethal approach to long term free-roaming cat population control. Community Cats are often semi-friendly or unfriendly cats that wouldn't be suitable for adoption into homes, and are already considered free-roaming. For more information on how to participate in the Community Cat Program, contact us at (915) 212-8719 or communitycats@elpasotexas.gov. 
Sun City Cats
Sun City Cats is not a cat rescue, but instead promotes humane cat population control, educates the community on peacefully co-existing with free-roaming cats, and aids individuals as well as other rescue organizations to organize and handle community cat programs in their own neighborhoods. Sun City Cats is the liaison between veterinarians, individuals, community groups, cat fosters, and the City's Department of Animal Services. To learn how you can volunteer, become a colony manager , or become a foster, please contact Sun City Cats at help@suncitycats.org or (915) 472-4926.

El Paso TNR
El Paso TNR is 501c(3) non-profit organization who facilitate all the steps in the TNR process. From educating the community, to trapping (or lending traps), to collaborating with veterinarians, underwriters, and civic partners. To get involved or for questions, visit www.elpasotnr.org.