June is National #PetPreparedness Month.You never know when an emergency or disaster will strike. That's why we are partnering with the City of El Paso Health Department this month to talk about the importance of including your pets in your disaster preparedness.
First, always make sure your pet wears a collar and tags with your contact information on it. If you're ever separated, this will help reunite them with you.

Another key form of identification for your pet is to make sure they are microchipped, and their microchip is registered and updated. You can usually microchip your pet for $20 or less at any veterinarian.

Pack an emergency preparedness kit for your pet, one that includes a few days worth of food, bowls, water, a blanket, a couple of toys, treats, their leash or carrier, a litter box and litter, and be sure to include your contact information as well as any information on their health records or daily medications.

Keep a digital file of your pet's health records easily accessible like on your phone or in your email.

Designate a trusted caretaker for your pet, in case you ever fall ill or are injured. Talk with them ahead of time and let them know about your pet's routine, provide them access to your home and make sure they have access to your pet's medical records.

And lastly, be climate ready. Here in El Paso, we experience extreme temperatures, hot and cold. Make sure your pet always has access to proper shelter, food and water, and never leave your pet in your car.
While we never want disaster to strike, it's always best to be prepared. For more #PetPreparedness tips visit the ASPCA website. 
Would you like a chance to win a Pet Preparedness Kit for your pet?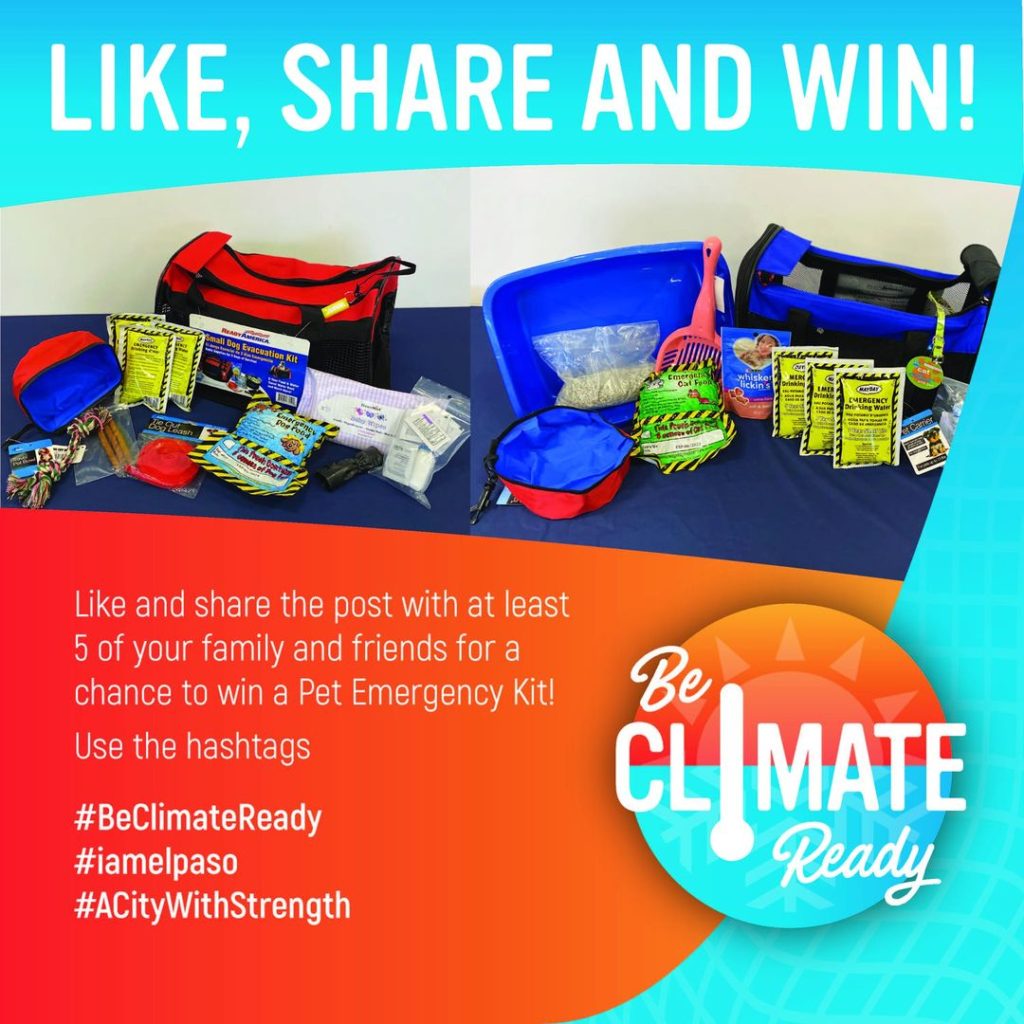 Visit the City of El Paso Facebook Page for more information on how you can win a Pet Preparedness Kit.