SOS-El Paso Animal Services is at critical capacity with over 1,000 pets currently being housed at the shelter, many of them being medium-to-large sized dogs and litters of kittens. We need the community's help to save lives–open your home to help a pet in need and sign up to be a foster.
We are in urgent need to send at least 40 dogs into foster homes, and we have dozens of litters of kittens needing to be fostered until they become adoptable age. 
If you can help, join us at our Emergency Foster Event where you'll be matched with pet, or pets, needing foster.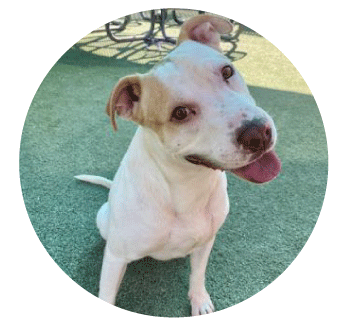 JOHAN – A46585827
WHAT TO EXPECT
We are asking for a minimum of 1-month foster commitment for dogs, 6-8 week commitment for kittens.

Most of the medium and large dogs available are mixed breeds.

Basic supplies will be provided: collar, leash and food for dogs, and kitten formula, litter box, litter and other supplies for kittens. Additional supplies can be provided as donations allow.

This event will be performed out of the Animal Services Center Lobby and the kennels will not be open for browsing.

Meet and greets (dog-to-dog introductions) will not be performed during this event, so if you have dogs at home and would like to foster, we ask that you have the ability to separate foster dogs from household pets as needed. 

Please complete the Foster application and foster orientations prior to the event. 
STEP 2
Complete the Dog Foster or Neonatal Foster Orientation:
STEP 3
Join us for an upcoming Foster Event!
CAN'T FOSTER? WE STILL NEED YOUR HELP!
We are in need of various foster supplies to keep our pets in foster homes, including: crates and kennels of all sizes, kitten formula, dog food, kitten food, collars and harnesses, beds, bowls and more. Drop off donations at the shelter or donate through our Amazon Wishlist!